Bauti is extremely proud and honored to represent Poma Rosa, Petunia, Rojo16 and TRM, companies with friendly, harmonious, enthusiastic, hardworking and a loyal team compromise to delivers beyond the aspirations of their company goals.
Petunia
Since 2009, Petunia's Designer and Creative Director Angela Peynado de Vega is creating handmade handbags designed with an exquisitely touch of classic elegance.
Petunia handbags collections brings handcrafted high quality fabric and a unique modern technique together with distinction and luxury.
The handbag's fabric exterior is jazzed up by a handcrafted technique call Pelliza, showing shining embellishment and diversity colors in the fabric selected combined with versatile assortment of precious stones and bullhorn accessories making of these bags a unique piece to express your style in a trendy and sophisticated way that identifies with every woman, there is a design for every women inside You!
All you need is inspiration to look unique!
Poma Rosa
Since 2010, Poma Rosa by Marcela Amoroso was born to design unique and beautiful products, using colorful materials and delicate textures to enhance the beauty of each of its creations.
All products are handcrafted, each one offers stylish innovative design that will reflect elegance in your decoration.
The Rugs and Pillows collections offers you a large range of colors, patterns and designs, the technique used is developed on the harmony of nature putting a sense of peace in the products that mother earth specifically offers such as rose petals and tree's leaves.
Modern and Classic Luxuriously Elegance!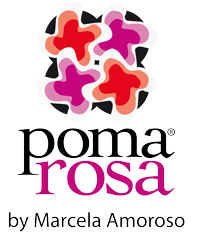 The Rug Market
The Rug Market entered the home accessory market in 1986 with a line of highly decorative handmade rugs for every room in the home. The key to The Rug Market's success has been to present a designer fashion forward look suitable for everyone's budget. Leadership in the industry is maintained by concentrating on a philosophy dedicated to design, creativity, service, and quality.
Dare to buy Different!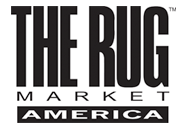 Rojo 16
Rojo16 charm consists in transmitting warm and cozy essence to every location that we have created.
Our uniqueness is the result of more than fifteen years of teamwork in interior design, always making each and every space full of creativity and singularity.
We travel the world in search of the most unique art forms to offer our clients the best and most exclusive decorative accessories, we believe our clients should surround themselves by beauty, art and inspiration.
Rojo16 invites you to create harmonious spaces full of beauty and art forms in your life or business style decor.
Elegance is an Attitude!